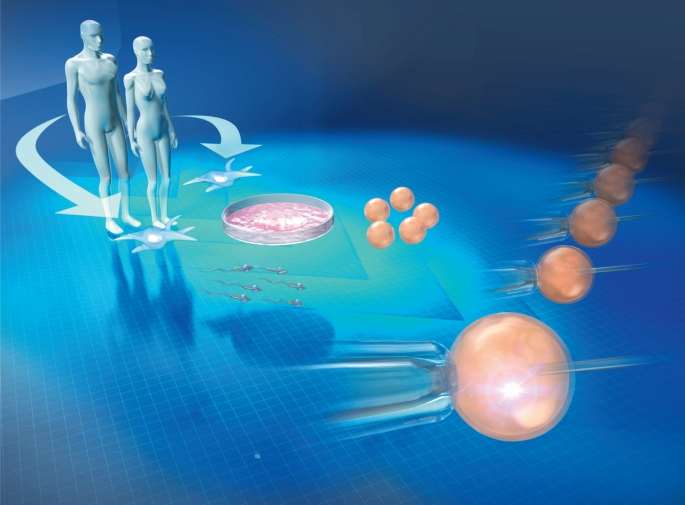 As shown in the preceding sections, the patent landscape of IVG will likely differ substantially from that of its predecessor IVF. IVF was largely unencumbered by patents, at least in its formative stages, whereas companies have begun to use patents to stake out important aspects of IVG technology and could come to dominate the clinical administration of IVG treatment. The implications and eventual consequences of this shift to a more corporate and patent-intensive ART landscape remain to be seen, but at this early stage a few observations can be made.
Incentives versus access
On one hand, by giving their holders exclusive rights to exploit new technologies for a period of years, patents create financial incentives to develop those technologies. In some cases, when the cost of R&D is high, it is only the promise of market exclusivity that induces innovators to make the expenditures necessary to bring new products to market. This incentive rationale is rooted in the US Constitution, which authorizes Congress to secure to inventors the exclusive rights to their discoveries in order to "promote the progress of science and useful arts." Conversely, because patents allow a single entity to monopolize the market for particular patented products or processes, patents can limit competition in those markets. This reduction in competition, at least during the term of a patent, enables the patent owner to charge higher prices and potentially limit the supply of patented products. For example, patented drugs are often unaffordable to patients who lack adequate insurance coverage or live in low-income countries. When patents expire and generic manufacturers are permitted to enter the market, prices for the drugs often drop, thereby increasing access.
This fundamental tension between incentives and access has motivated patent policy discussions for decades66,67. Recently, it has been at the forefront of debates over prescription drug pricing68, genetic diagnostics69, CRISPR–Cas9 gene editing70 and COVID-19 vaccines71. While the case for strong patent incentives is often made in the area of prescription drugs, in which the cost of bringing a new drug to market is estimated to range from hundreds of millions to billions of dollars, this argument is less compelling when discoveries are likely to have been made whether or not patents are awarded. For example, Contreras69 observes that the BRCA1 and BRCA2 genes, which were the subject of controversial patents held by the company Myriad Genetics, would almost certainly have been discovered about the same time by competing academic researchers absent Myriad's efforts. Likewise, research shows that patents have played a negligible role in groundbreaking research relating to the human microbiome72.
Whether significant financial incentives will be required to advance IVG technology remains an open question. As noted above, IVF was developed during the 1970s without much private funding and has matured into a worldwide industry that remains largely patent free. Technologically, IVG is far more complex than IVF. Also, as discussed above, it appears that IVG may be subject to greater regulatory scrutiny than IVF. These two factors could drive up the cost of IVG innovation, suggesting that patent incentives might be helpful to advance the technology to commercialization. This being said, it is unlikely that IVG, even if regulated, will require the amount of capital necessary to bring a new small-molecule drug, biologic or gene therapy to market. Thus, the lengthy period of patent protection for a technology such as IVG could unjustifiably increase costs and limit access to this potentially transformative technology.
It seems likely that IVG patents held by different parties will, to some extent, overlap or complement each other. The extent to which they might pose obstacles to widespread use may depend on the ambitions of the patent holders. The majority of IVG research to date has taken place in academia, where researchers have been funded by public grants or philanthropy. Saitou has indicated that he hopes IVG technology will be widely and freely used, and says he has no intention of using patents to restrict reasonable access by others (M. Saitou, personal communication). His company aims to use IVG for species conservation and creating a sustainable food supply, in addition to fertility. By contrast, the IVG companies funded by venture capital firms will likely seek to profit from the potentially lucrative ART market.
Access-expanding measures by universities and research funders
Even in a patent-intensive industry, measures exist to ensure broad public access to a technology's benefits. For example, many important scientific discoveries are made at research universities. In the field of IVG, foundational methods have been developed by researchers at Kyoto University and others. To the extent that universities with clear public missions hold patents and other rights to IVG technologies, they may make those rights available broadly at modest charges, as the University of Michigan did with its patents on the CFTR gene in relation to cystic fibrosis and as Stanford and Columbia did with respect to PCR and recombinant DNA technology, respectively69. In addition, when universities license their patents and technologies to the private sector, they may impose restrictions on how those technologies will be used and made available in practice. For example, universities that license their patents to private IVG providers or product vendors could impose contractual constraints as to pricing and access. Such approaches have recently been proposed in the context of CRISPR–Cas9 and COVID-19 vaccine technology70,73,74.
Likewise, governmental funding entities such as the US National Institutes of Health (NIH) could impose such requirements on the recipients of grant funding and other research support. Much biomedical research in the United States and other countries is derived from government-funded work (particularly research at universities), so such constraints could be far-reaching. For example, the NIH once required that companies that were parties to cooperative R&D agreements with the government fairly price any resulting products69. Similar proposals have recently been made in the context of COVID-19 vaccines and treatments75.
International patent considerations
Patent protection is national in scope, meaning that a separate patent must be obtained in each jurisdiction where exclusive rights are sought. In the case of pharmaceutical products, only a few countries have domestic manufacturing capabilities, and securing patents in these countries is typically sufficient to control global supply of the products. ART technologies, on the other hand, are administered locally in clinics and hospitals around the world using reagents and other materials that may be sourced locally. Accordingly, IVF treatments are currently offered in approximately 80 different countries4.
If the same holds true for IVG, then its worldwide deployment might not be dependent on the acquisition of patented drugs or reagents from high-income countries. Moreover, as discussed above, patents on IVG technology may not be available in some countries as a result of moral and subject matter limitations of the patent law. As a result, IVG treatments may emerge in any country with a suitable healthcare infrastructure. If they wish to control the global administration of IVG procedures, patent holders will be required to expend considerable sums to secure protection around the world, as the performance of IVG procedures in countries where patents have not been obtained cannot be restricted. Early patent coverage for IVG technologies appears to be limited to major economies (Table 1).
The result of this limited coverage could have unexpected effects. For example, medical tourism could arise in countries where IVG procedures can be performed at a lower cost than in countries where patents exist. Or such considerations may encourage patent holders to moderate their charges, so as not to drive customers out of their markets entirely.